The American Heart Association's Go Red for Women initiative held its annual Red Dress Collection runway show and concert on Feb. 1, with a star-studded assortment of models — including one famous face from TODAY.
Meteorologist and 3rd hour of TODAY co-host Dylan Dreyer stepped out in one of the night's fiery fashions, a crimson dress by designer Jay Godfrey.
And she did it for a good cause.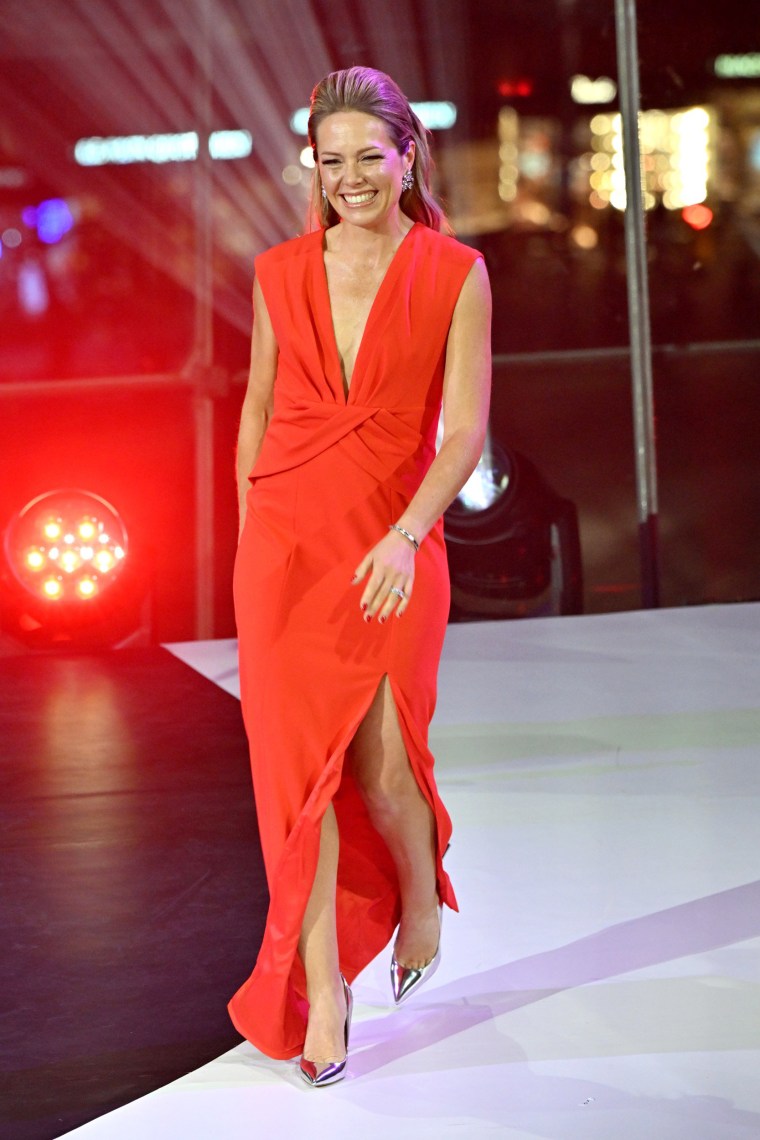 The purpose of the event, held at New York's Jazz at Lincoln Center, was to raise awareness about cardiovascular disease, the leading cause of death in women, claiming more lives than all cancers combined.